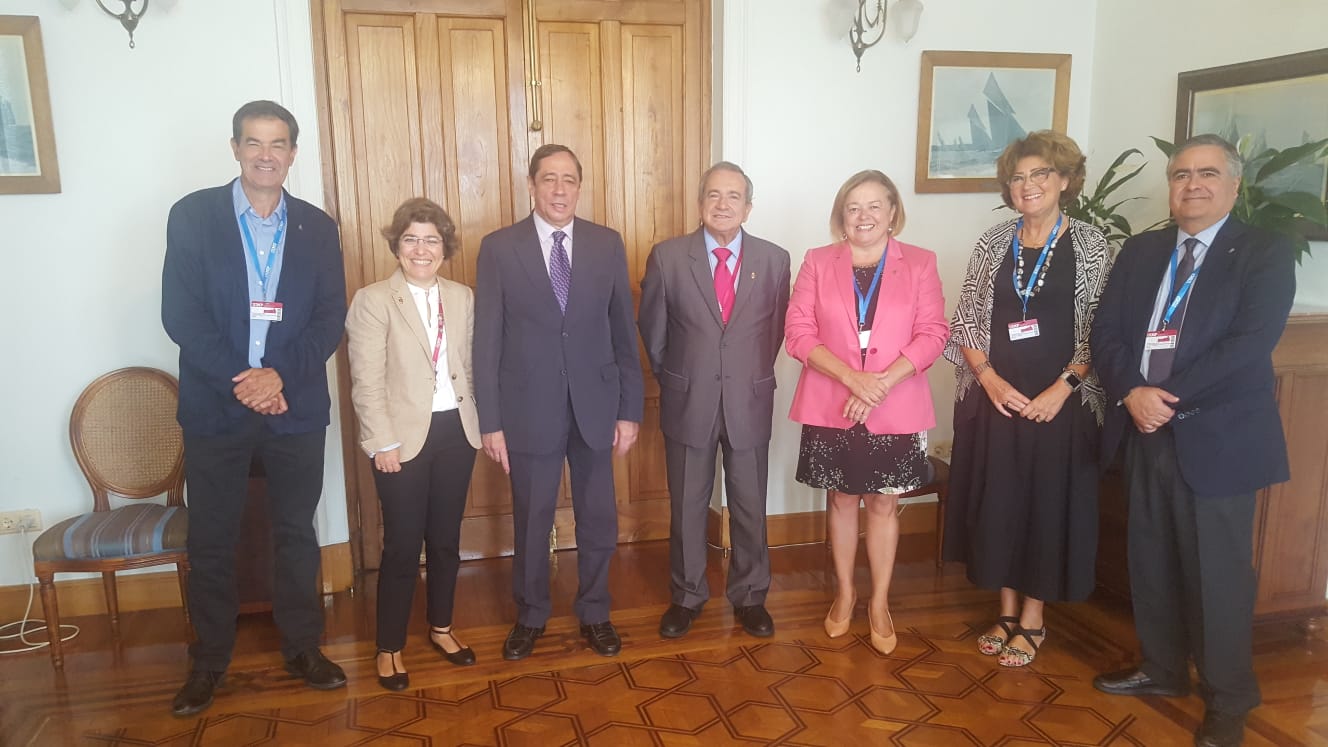 La presidenta del CSIC, Rosa Menéndez, ha inaugurado hoy el curso "Horizon Europe. The new research and innovation framework programme: challenges and opportunities", en el marco de los cursos de verano de la Universidad Internacional Menéndez Pelayo (UIMP).
El encuentro, organizado por el Ministerio de Ciencia, Innovación y Universidades y el Consejo Superior de Investigaciones Científicas (CSIC), con la colaboración de la Fundación General CSIC (FGCSIC), pondrá el foco sobre el nuevo Programa Marco de Investigación e Innovación de la UE para el periodo 2021-2027.
En este curso participarán, del 10 al 12 de septiembre, profesionales como los vicepresidentes del CSIC, Jesús Marco y Elena Domínguez; el director general de la Research and Innovation European Commision, Stéphane Ouaki, o el coordinador institucional de la Delegación de Bruselas del CSIC, Jorge Velasco. El Ministro de Ciencia, Innovación y Universidades, Pedro Duque, será el encargado de su clausura.